This post was written by Anaïs Niobey
La Boutique Normande in the Channels Islands
Every few months, we receive new products coming directly from Normandy!
Spreads, biscuits, honey, jams, books, bags, even hammocks… 28 companies from Normandy are currently presented in our shop.
Have a look at our CATALOGUE OF PRODUCTS right here to see what you could treat yourself with!
For this latest collection, we are introducing three new companies: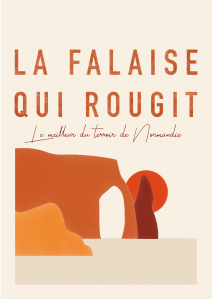 Based in Eu (Seine-Maritime), La Falaise qui Rougit is a company founded by Valentin Dennetière, an epicurean very much attached to its native Normandy with strong ethical values that are reflected in its high quality spreads made with locally sourced products for a tasty apéritif.
A mix & match of 4 different spreads (pork, lamb, whelks, peas) is available at La Boutique.
Stéphanie and Sylvie are the two chefs behind Lait Douceur de Normandie in Saint-Sauveur-le-Vicomte (Manche). It all started with the Dulce de Leche's recipe of Stéphanie's grand-mother and has evolved into a recognised confectionery, jams and chocolate factory.
Their red fruits jam has even received a medal at the 2020 Jam World Championship!
Find jams, Dulce de Leche and chocolates in La Boutique.
Perfectionist and passionate about quality products, Emmanuel, Maître Artisan butcher, based in Granville (Manche) created Les Saveurs Granvillaises delicatessen in 2018. The Provost family is dedicated to working with local producers in order to create delicious meat or fish spreads.
3 different spreads (tuna, salmon & pork) are available at La Boutique.
PROFESSIONNALS
Companies interested in selling some of the products that we have in store can contact us at info@maisondenormandie.com. We will be happy to help get in touch with the providers.
We are looking forward to seeing you at La Boutique!
71 Halkett Place, St Helier,
Open Monday to Friday from 9:30 am to 5:30 pm.
Please NOTE that we can ONLY accept CASH at the moment.
Follow La Boutique on Facebook
La Boutique was launched in December 2019 by La Maison de la Normandie et de la Manche, a cooperation office between Normandy and the Channel Islands established in St Helier since 1995.