The Normandy Region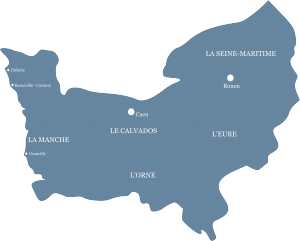 Click on the image to access the full tourist map of Normandy published by the Regional Committee of Tourism.
A few figures:
5 % of the area of France (29 906 km²)
5 % of the French population (more than 3 million of inhabitants)
111 people per square kilometre (compared with 952 in Guernsey and 738 in Jersey)
1 administrative region: Normandy
5 departments (County councils) : Calvados, Eure, Manche, Orne and Seine-Maritime
3 major urban axes:

Rouen: 390 000 inhabitants, inland port between Paris and Manche
Le Havre: 248 000 inhabitants
Caen: 199 000 inhabitants.
The geography: characteristics of its « countries »
Normandy is divided into 2 "areas": "Inlands regions" and "Coastal regions"
Coastal regions:
The Alabaster Coast, the Floral Coast, the Mother of pearl and Bessin coasts (landing beaches) and Cotentin.
Inlands regions :
Pays de Caux, Pays de Bray, Vexin Normand, Pays d'Ouche, Seine Valley.
Cotentin, Orne's forests, Perche, Pays d'Argentan, Bocage Virois, Swiss Normandy, Pays d'Auge.
A brief history
We list here just a few of the most important dates in the history of the region:
820: First Norman raid on the Manche coast
911: Rollon, first duke of Normandy
From 10th to 12th century: Normandy became practically independent of the kingdom of France
1027: Birth at Falaise of William the Conqueror
1066: Battle of Hastings. Conquest of England. William becomes King of England..
1087: Death of William the conqueror
1204: Normandy is reunified with the Crown of France
1417/1450: Normandy is occupied by the English
1450: Normandy is recovered after the victory of Formigny and capture of Cherbourg
1469: Charles of France, last duke of Normandy, is stripped of his dukedom.
1795-1800: Normandy uprising.
June 6th 1944: Allied forces land on the coast of Calvados and Manche
Tourist Information Contacts
Regional Tourism Board
Comité Régional du Tourisme

14 rue Charles Corbeau, 27000 Evreux
info@normandie-tourisme.fr
Counties Tourism Boards
Calvados Attractivité
8, rue Renoir – 14054 CAEN
Tel. : 0033 (0)2 31 27 90 30
tourisme@calvados.fr

Agence de Développement Touristique de l'Eure
3 bis rue de Verdun F – 27000 EVREUX
Tel. : 0033 (0)2 32 62 04 27
info@eure-tourisme.fr
Latitude Manche, Agence d'Attractivité
Maison du Département – 98 Route de Candol – 50000 Saint-Lô
Tel. : 0033 (0)2 33 05 98 70
manchetourisme@manche.fr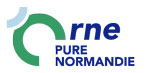 TOURISME 61, Conseil Départemental de l'Orne
27 Boulevard de Strasbourg – CS 30528 – 61017 Alençon Cédex
Tel. : 00 33 (0)2 33 28 88 71
tourisme61@orne.fr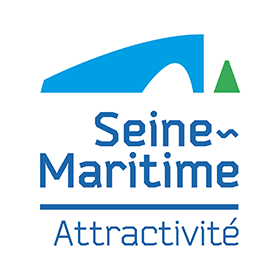 Seine-Maritime Attractivité
28 rue Raymond Aron – B.P.52 76824 Mont-Saint-Aignan Cedex
Tel. : 00 33 (0)2 35 12 10 10
contact@sma76.fr
Tourist Offices
List of all Norman Tourist offices
Administration contacts