This post was written by Anaïs Niobey
La Boutique Normande in the Channels Islands
Every few months, we receive new products coming directly from Normandy!
Soft drinks, spreads, biscuits, honey, jams, books, bags, even hammocks… 27 companies from Normandy are currently presented in our shop.
Have a look at our CATALOGUE OF PRODUCTS right here to see what you could treat yourself with!
For this latest collection, we are introducing two new companies:

Located in Saint-Pair-sur-Mer (Manche), Limeuhnaderie Solibulles produces refreshing Norman drinks, without caffeine, phosphoric acid and based on fair trade cane sugar. The company is proud of their fair trade values and offers healthy, organic and local drinks, all with a nice touch of humor!
You can find 3 different tastes (cola, lemon, apple) at La Boutique.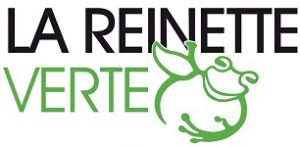 After a long history started at the end of the 90s, the Verger de la Reinette was created in 2009 in Préaux du Perche (Orne). The company, wearing the "Organic Agriculture" badge, harvests, selects, presses and manufactures, in their own workshop, apple-based drinks.
You can find the "Philtre d'Amour" in la Boutique and also at the LiMeuhnaderie in Saint-Pair-sur-Mer.
La Biscuiterie de l'Abbaye is also back in La Boutique, don't miss out on their famous biscuits!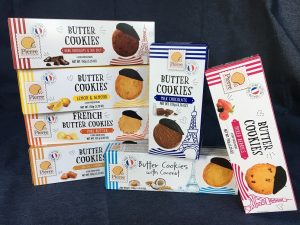 PROFESSIONNALS
Companies interested in selling some of the products that we have in store can contact us at info@maisondenormandie.com. We will be happy to help get in touch with the providers.
We are looking forward to seeing you at La Boutique!
71 Halkett Place, St Helier,
Open Monday to Friday from 9:30 am to 5:30 pm.
Please NOTE that we can ONLY accept CASH at the moment.
Follow La Boutique on Facebook
La Boutique was launched in December 2019 by La Maison de la Normandie et de la Manche, a cooperation office between Normandy and the Channel Islands established in St Helier since 1995.