This post was written by Anaïs Niobey
Happy Birthday Le Havre!
Maison de la Normandie presents a windows display on the wonderful celebrations for the 500 Anniversary of the foundation of the city!
A little bit of history
Le Havre was founded by Francis I of France in 1517 to establish a major, strategic port for his kingdom. In 1562 it was given to Queen Elizabeth I of England under the terms of the Treaty of Hampton Court. However, by 1563 Le Havre became once again the property of the French.
Under Napoleon the city was a first class naval port.
During the First World War it was a landing area for British expeditionary forces.
During World War II, Le Havre was one of the worst affected cities in Europe and 5000 civilians died.
The city was liberated by Allied troops on 12 September 1944.
In Spring 1945, a visionary architect was put in charge of the post-war reconstruction of the city: Auguste Perret.
He was one of the world's pioneers in using concrete, a material he favored for its structural stability. Often debated, mostly misunderstood, his work finally received the recognition it deserved in 2005 when Le Havre's city centre was listed as a UNESCO World Heritage Site.
Our presentation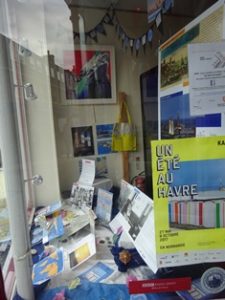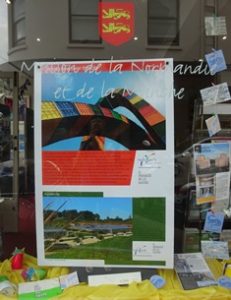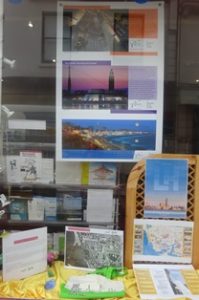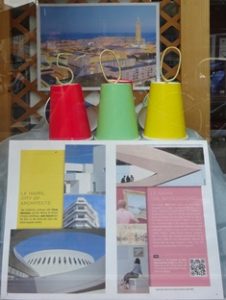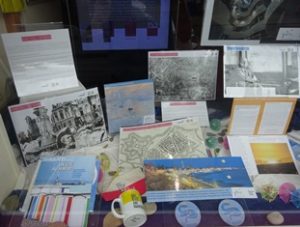 Thanks to our partners, you may enjoy , in our shop windows display, an exhibition of panels (created by the Normandy Regional Tourism Board) on the History of Le Havre and its many attractions and assets. You also may enjoy the presentation of the various events organized to celebrate the Anniversary of Le Havre (art performances, exhibition, guided tours….) until the official birthday on October 8th!
Have a look at of official website to see the complete programme of events: www.uneteauhavre2017.fr
Have a look at the booklet of events (in French and English)
We would like to thanks our partners in Normandy: The Normandy Regional Tourism Board, The GIP Le Havre 2017, The city of Le Havre, the Tourist Office of Le Havre and  Artevia for lending us the objects and contents on display.