This post was written by Anaïs Niobey
Newsletter from Normandy – December 2020
Good afternoon,
We hope that you are well.
Our "What's on in Normandy?" newsletter keeps its unusual format as restrictions are still in place in France at least until 15 December when lockdown should be replaced by a curfew except for the nights of the 24th and 31st of December.
Most shops have been able to open again this past Saturday but bars, restaurants and clubs as well as sports' venues and ski resorts are asked to keep their doors closed at least until January.
All of Metropolitan France is classified as red meaning that 3 tests and 10 days of isolation are required when coming back from France into Jersey. If you are travelling from France to Guernsey, you will need to isolate for 14 days.
While we wait patiently for those numerous restrictions to be lifted, here are a few advices to keep Normandy close.
POP IN MAISON DE LA NORMANDIE ET DE LA MANCHE!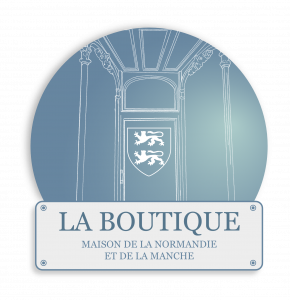 We have all the information you need to dream and plan your future trip to Normandy. We are asking you to respect a few guidelines when entering but you are most welcome – with a mask on!
NEW PRODUCTS FROM NORMANDY are available in our shop, Monday to Saturday from 9:30 am to 5pm until Friday 18 December.
Browse through our catalogue to see what you like and come see us: La Boutique Winter Catalogue
DISCOVER NORMANDY VIRTUALLY
FOCUS ON… DIEPPE
Take a tour of the Château de Dieppe (Seine-Maritime) that was founded in 1188 by King Henry II of England, and was destroyed in 1195 by King Philip II of France. The site was restored in the 14th century and is now home of splendid exhibits of ship models, maps, navigation instruments and more…
Click here to start the visit of the castle.
You can continue your visit thanks to the tourist information centre of Dieppe that has set up a page on their website inviting you to take virtual tours of the region's 20 key sites.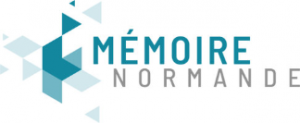 NORMAN MEMORY
Visit the website Mémoire Normande and uncover thousands of pictures and films shot in Normandy over the past century. A unique way to learn more about Normandy and its inhabitants.
Mémoire Normande has been created by Normandie Images and La Fabrique de Patrimoines whose roles are, amongst others, to preserve Norman Heritage.
WOMEN IN BUSINESS
After the success of the 1st edition in 2019 that gathered more than 900 persons, the Forum "Femmes & Challenges" is coming back on Friday 4 December 2020 to showcase women in business. The event will take place online throughout the month of December with conferences, testimonies, shows… all available at the click of a button.
Discover the programme here: Le Forum.
A STROLL AT THE BEACH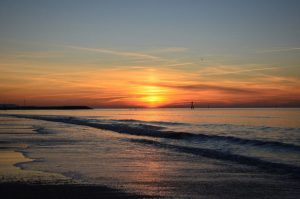 Many towns throughout Normandy have set up webcams in front of the beach. A great way to find out where you should spend time at the beach on your next trip to Normandy! Click on the names of the cities below to see the beach.
PREPARE YOUR NEXT TRIP
Tourist information centres are staying active online. Find the ones from your favorite Norman towns, follow them on Facebook, Instagram, Twitter or subscribe to their newsletters.
Here is the list of Tourist Offices in Normandy 
The tourist offices teams from La Manche and Normandy are also giving you great content to dream about Normandy and plan your future trip.
(Re)discover La Manche by visiting La Manche Tourism website
Stay Informed & Safe
To find out everything about the advice and measures taken by the French government, you can visit: https://www.gouvernement.fr/info-coronavirus
If you would like further details on how the situation is evolving in Normandy, you can refer to the following websites:
• The Regional Prefecture's website: http://www.prefectures-regions.gouv.fr/normandie
• The Regional Health Agency's website: https://www.normandie.ars.sante.fr
Region Normandie and the Regional Health Agency have created videos to give us tips on masks and gloves. Click on the images below to see the videos and practice a bit of French.
Stay safe and take care of yourselves and your loved ones.
Maison de la Normandie et de la Manche's team