This post was written by Anaïs Niobey
Maison de Normandie is ready for the winter holidays!
For the first time we are taking part in the Parish of St Helier Christmas Windows Competition.
Discover our warm & cosy Norman interior display. The decorations painted on the windows were carefully hand-made by our team using a nautral french product called "Blanc de Meudon" (a natural chalk powder mix which create a paint when mixed with water) to maximize the result while minimizing the impact on the environnement.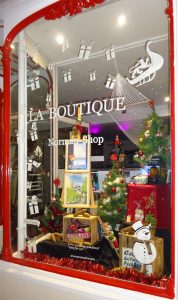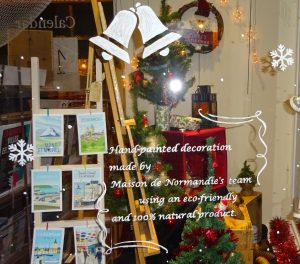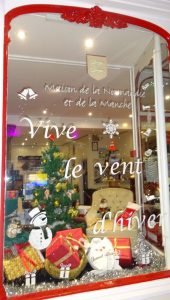 Local French artist Murielle also kindly lend us 2 beautiful stained glass lanterns she created, bringing light and joy to our display!
Discover, with our ephemeral giant calendar on our side window, a countdown till the next Norman Market in Jersey… To make you wait, each day, our calendar will reveal a new norman product that you can buy in our shop. Perfect for your Christmas shopping!
Have a look at our display and, if you like it, vote for us!