This post was written by Christine Bonhomme
Maison de Normandie's exhibition about Film Festivals in Normandy
Normandy, land of cinema.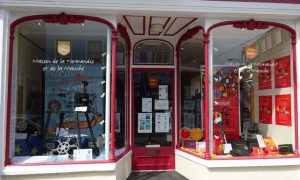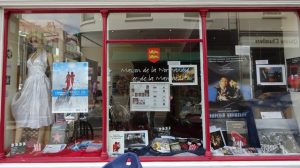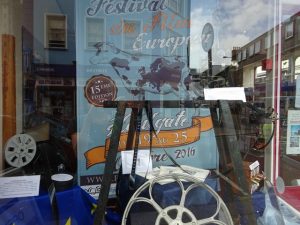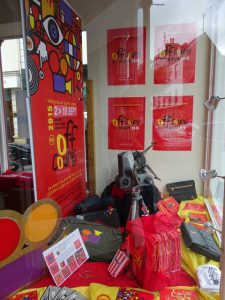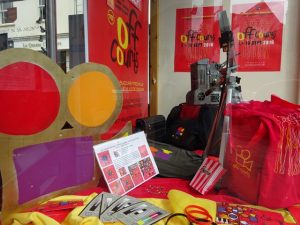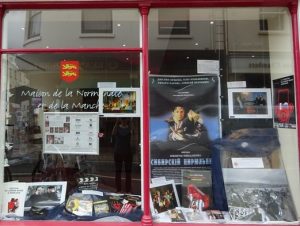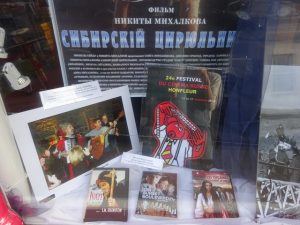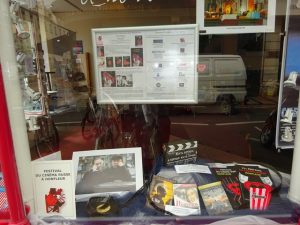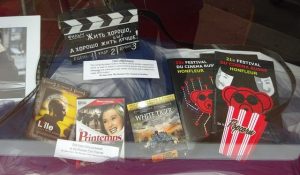 Our beautiful region has been many times capture on films and its magnificent landscapes and colorful architecture provide the perfect setting for all genre from modern comedies to period drama.
In Normandy people love cinema, so there is no surprise that the Region hosts many events and festival dedicated to the "7ème Art". Maison de la Normandie displays, until the 30st September, an exhibition presenting The Film Festivals in Normandy.
Have a look to our shop windows to learn more about :
the American film festival of Deauville,
the European Film Festival of Houlgate,
the  Russian Film Festival of Honfleur,
the Off-Courts (short film) Film Festival of Trouville and many more!
Do not hesitate to pop in Maison de Normandie to grab some info and prepare your trip to Normandy!
We would like to thanks all these film festivals for lending us the objects and information on display. And a very special thanks to Jersey Heritage for lending us one of the earliest film projector which was used in the 1910's in the island!!
LIST OF MAJORS FILM FESTIVALS IN NORMANDY
(non-exhaustive – subject to change)
Deauville American Film Festival
2nd to 11th September 2016
Deauville (Calvados)
www.festival-deauville.com
Off-Courts Festival – France -Quebec Short Film Festival
2nd to 10th September 2016
Trouville (Calvados)
www.off-courts.com
European Film Festival
19th to 25th October 2016
Houlgate (Calvados)
www.houlgate2.jimdo.com/
Horror & Fantastic Film Festival
4th to 6th November 2016
Rouen (Seine-Maritime)
www.rouenhorreurfest.com
This is England – British Short Film Festival
14th to19th November 2016
Rouen (Seine-Maritime)
www.thisisengland-festival.com
Russian Film Festival
22nd to 27th November 2016
Honfleur (Calvados)
www.festival-honfleur.fr
Quintessence s'invite à Vernon – International Film Festival
End 2016 – TBC
Vernon (Eure)
Le Courtivore – Short film Festival
May 2017 – TBC
Rouen (Seine-Maritime)
courtivore.com/le-festival
A L'Est du Nouveau – Central and Eastern Europe Film Festival
March 2017 – TBC
Rouen (Seine-Maritime)
www.alest.org/fr/a-lest-nouveau/
The Romantic Film Festival
June 2017 – TBC
Cabourg (Calvados)
www.festival-cabourg.com