This post was written by Anaïs Niobey
Newsletter from Normandy
April 2021
We are very happy to share with you our latest newsletter about Normandy.
Our beautiful region remains, unfortunately, easier to discover virtually at the moment… though you can find a nice Norman touch in Halkett Place, St Helier during this month.
ENJOY NORMANDY IN JERSEY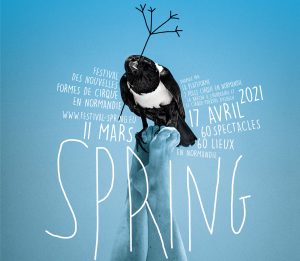 CIRCUS TIME AT JERSEY LIBRARY
The Spring Festival showcasing new forms of circus around Normandy is coming to Jersey.
In April, Jersey Library will be screening two artistic performances filmed especially for this year's Spring festival: "S'assurer de ses propres murmures" on 7 April and "Connexio" on 14 April.
Both screenings will take place in the town library lounge space at 7pm, on 7 & 14 April.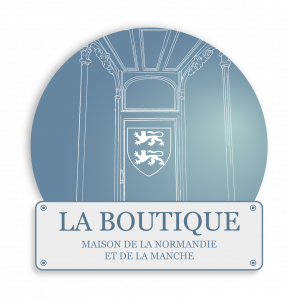 NORMAN SHOP
If you are craving some tasty honey from Normandy, a good rillettes or some pure butter biscuits, come see us at 71 Halkett Place – Jersey, from Monday to Friday, 9.30am until 5pm, we have what you need!
If you would like to receive specific information about La Boutique, let us know by replying to this email and telling us "I want to know all about La Boutique!"
This way, when we have new products coming in, special offers… you will be the first to know!
ENJOY NORMANDY VIRTUALLY
For the first time, you can explore online the 70 meters of the Bayeux tapestry, this incredible embroidered canvas that recounts the conquest of England in the 11th century.
Discover the epic adventure of William the Conqueror in 1066 right here.
This project, with a quality of images never seen before, was led by the City of Bayeux and DRAC Normandie, photographed by La Fabrique de Patrimoine and reconstructed by the University of Caen and the CNRS. This panorama is the basis of reference of the SIDS tool, designed to accompany scientific research on the millennial embroidery, the results of which will be accessible within the future museum.
« Représentation numérique officielle de la Tapisserie de Bayeux – XIe siècle. Crédits : Ville de Bayeux, DRAC Normandie, Université de Caen Normandie, CNRS, Ensicaen, Clichés : 2017 – La Fabrique de patrimoines en Normandie »

PARLERS NORMANDS
Since January 2019, the Normandy Region has put in place a strategy for safeguarding and enhancing Norman languages.
This strategy has been implemented through the creation of: a Norman linguistic atlas; a scientific committee involving, among others, Jersey & Guernsey representatives; conferences…
The 3rd conference for Norman Languages will take place on 17 April at the Abbaye aux Dames in Caen and will be live-streamed on the Region's Youtube channel.
FLAUBERT BICENTENARY
2021 marks the bicentenary of Gustave Flaubert's birth in Rouen (Seine-Maritime).
His life in Normandy, his attachment to this region, especially as a place for writing, his international notoriety and the translation of his works into all languages make Gustave Flaubert an extraordinary artist in the history of Normandy.
To celebrate this internationally renowned author, both public and private entities around Normandy have joined forces to offer a diverse programme of events that will run troughout the year starting this April.
You can take a look at the programme here.
FUN FACT: Did you know that Gustave Flaubert had to live through quarantine as well?! Have a look at this interesting video (in French) based on a letter by Gustave Flaubert to his cousin, Olympe.
Discover more anecdotes and interesting facts about Flaubert, right here.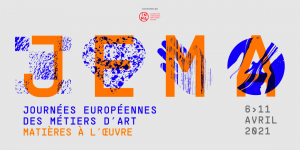 CRAFTSMANSHIP
As part of the European Days for Craftsmanship, from 6 to 11 April, many artists are opening their workshop and giving you the opportunity to discover their craft.
For example, Véronique Chambeau, artist based in Cambremer (Calvados), will be live-streaming from her workshop and taking questions about her techniques in upcycling, restauration, sculpture… Follow the live-stream right here on 7 April at 10am.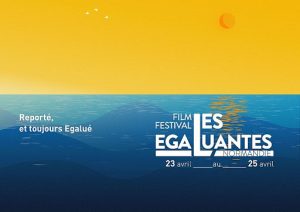 NORMANDY FILM FESTIVAL
Les Egaluantes is a film festival on the history of cinema in Cotentin and Normandy. Organised every year in winter time, the 5th edition will exceptionally take place from 23 to 25 April. 
Stay tuned to Les Egaluantes' website and their social network to follow the news on this upcoming weekend of cinematographic encounters.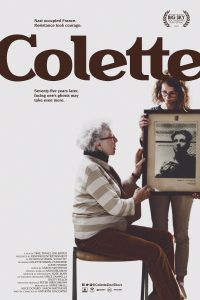 OSCARS
Norman history is in the running in the Best Documentary Short category of the Oscars.
The 93rd prestigious US Film ceremony has selected the documentary "Colette", dedicated to a former Norman resistance fighter, Colette Marin-Catherine. At the age of 92, Colette confronts her past as she follows in the footsteps of her brother who died in a concentration camp. A moving documentary to discover on the Guardian website.
PLAN AHEAD
Tourist information centres are staying active online. Find the ones from your favorite Norman towns, follow them on Facebook, Instagram, Twitter or subscribe to their newsletters.
Here is the list of Tourist Offices in Normandy 
The tourist offices teams from La Manche and Normandy are also giving you great content to dream about Normandy and plan your future trip.
(Re)discover La Manche by visiting La Manche Tourism website
Stay Informed & Safe
To find out everything about the advice and measures taken by the French government, you can visit: https://www.gouvernement.fr/info-coronavirus
If you would like further details on how the situation is evolving in Normandy, you can refer to the following websites:
• The Regional Prefecture's website: http://www.prefectures-regions.gouv.fr/normandie
• The Regional Health Agency's website: https://www.normandie.ars.sante.fr
Stay safe and see you soon!
Maison de la Normandie et de la Manche's team